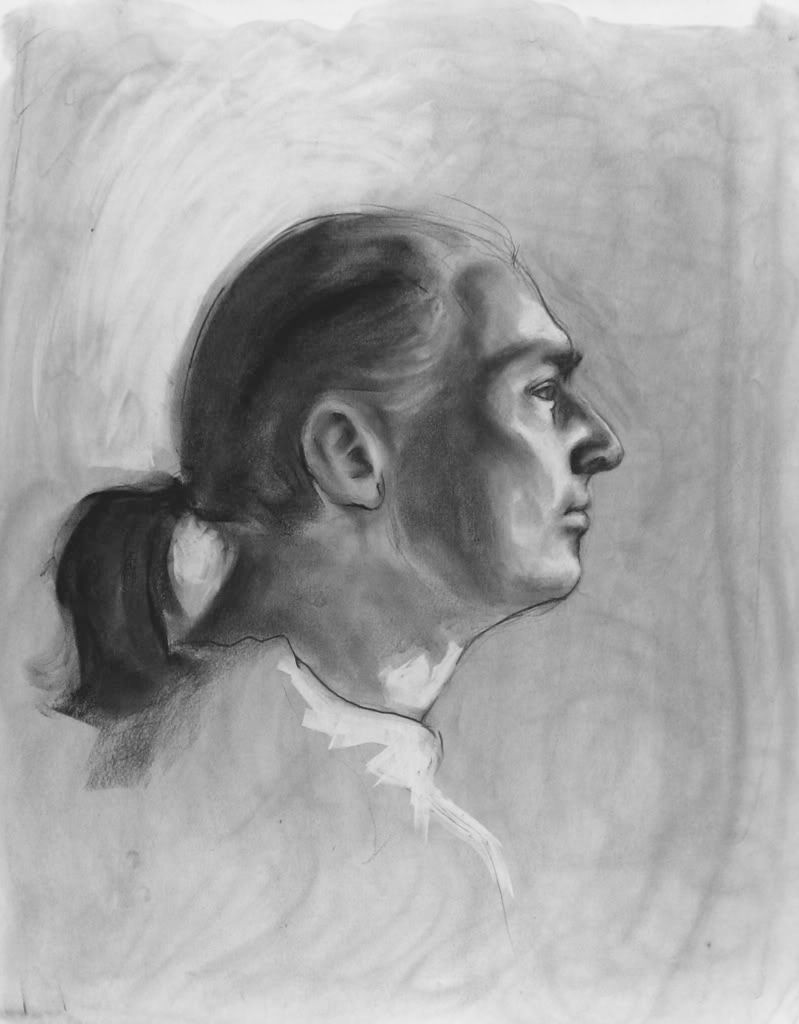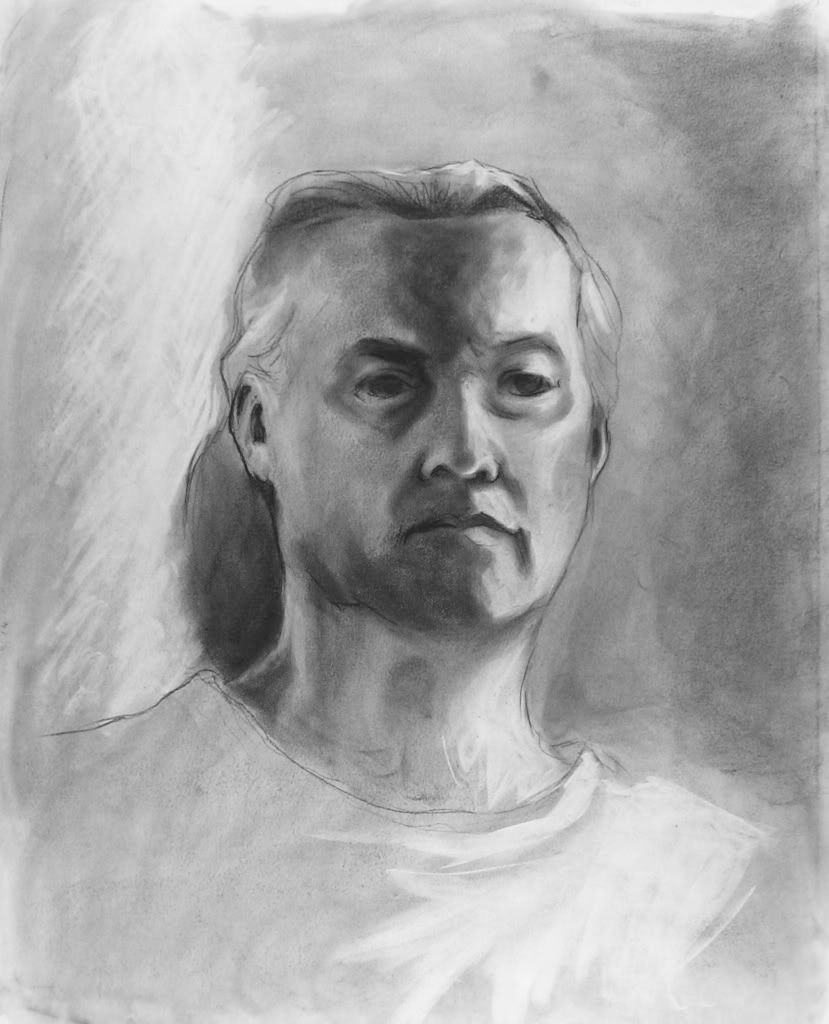 Hey Gang!
first week back at CCS and, go figure, they have us drawing Ron.
first day went well though. Ron himself complimented me on my soft touch.
I think the department needs to change its name. We're not really getting degrees in illustration, we're getting degrees in Ronistration. They can write it in the brochures, by the end of four years at CCS all illustration grads will be able to draw Ron, and all his many facial expressions from memory.