Thursday, October 23, 2008
Here are some of the panels from my little story for Sequential Storytelling with Don Kilpatrick
hope ya like 'em
Posted by

A.E. Kieren
at 10:43 AM
No comments:


Tuesday, October 21, 2008
Hey team
for Tech II the boss has us illustrating quotes. My quote was

"The one who strikes first admits that his ideas have given out"

I worked using the concept of this quote as taken from an article about divorce. Accordingly, I did an illustration of Henry VIII with the head of Anne Boleyne

whaddayathink? Do you think an art director would run this image?
Posted by

A.E. Kieren
at 2:17 PM
No comments:


Monday, October 6, 2008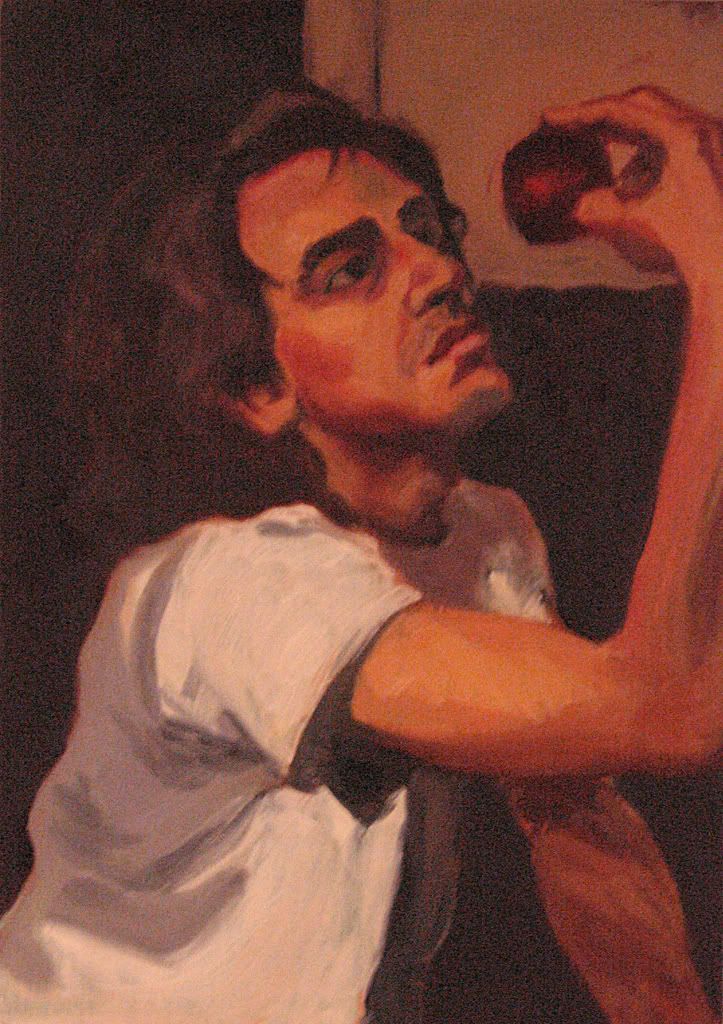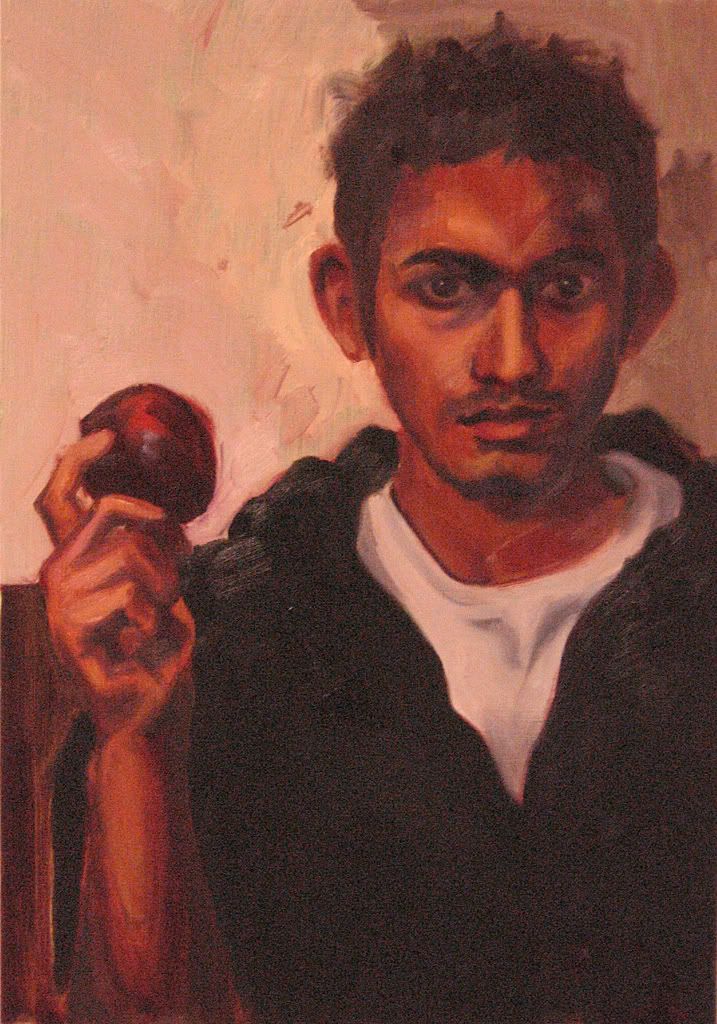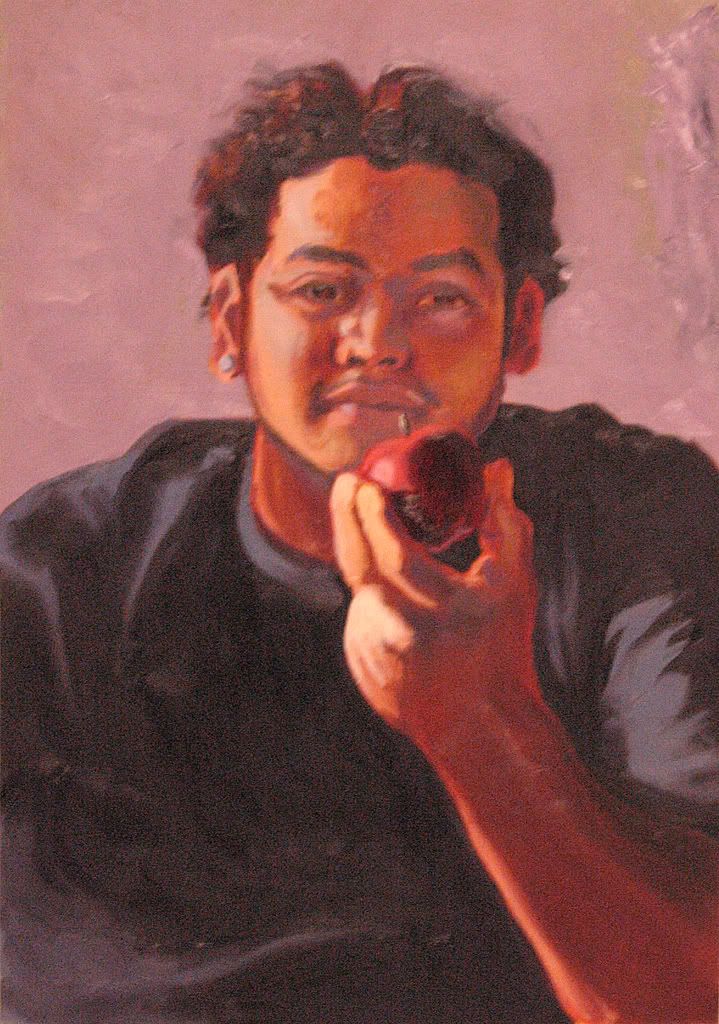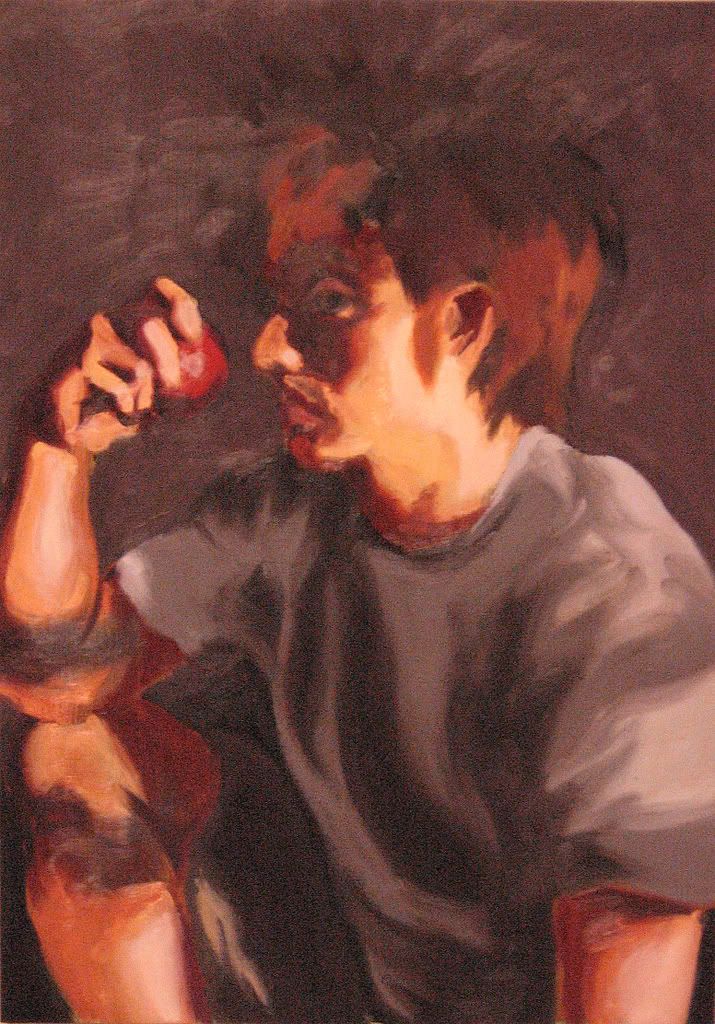 These images represent 4 out of the 9 small portraits that I did for Nancy Mitter's fine arts portrait painting class. Nancy likes to put the huge project at the beginning of the semester so that her class doesn't compete with other classes end-of-term work.
These guys are all done on 14 x 20 panels that I built myself in the woodshop (cuz I'm handy like that).
The portraits were supposed to be autobiographical so I chose friends of mine from all over the world (because I like all things international) and everybody is holding an apple because I grew up
on a wee little apple orchard.
The models are (from the top down) Steve Corraliza, representing Puerto Rico, Raunaq Babbar, representing India, Ludwin Cruz, representing Honduras, and Shinichi Muto, representing Japan.
The crit for this project went really well for me. Nancy said that she thought I played to my strengths by choosing to do contrasty chiaroscuro renderings and she liked the narrative interest generated by the apples.
There's still a couple more apple people that aren't finished yet. You'll see more when I've got it
Posted by

A.E. Kieren
at 1:14 PM
2 comments: